Capilano Events Calendar
CapU Launch Program Info Session
Sep 17, 2019 11:30 AM to 12:30 PM
CE 148
Registration Deadline: Sep 17, 2019 08:00 AM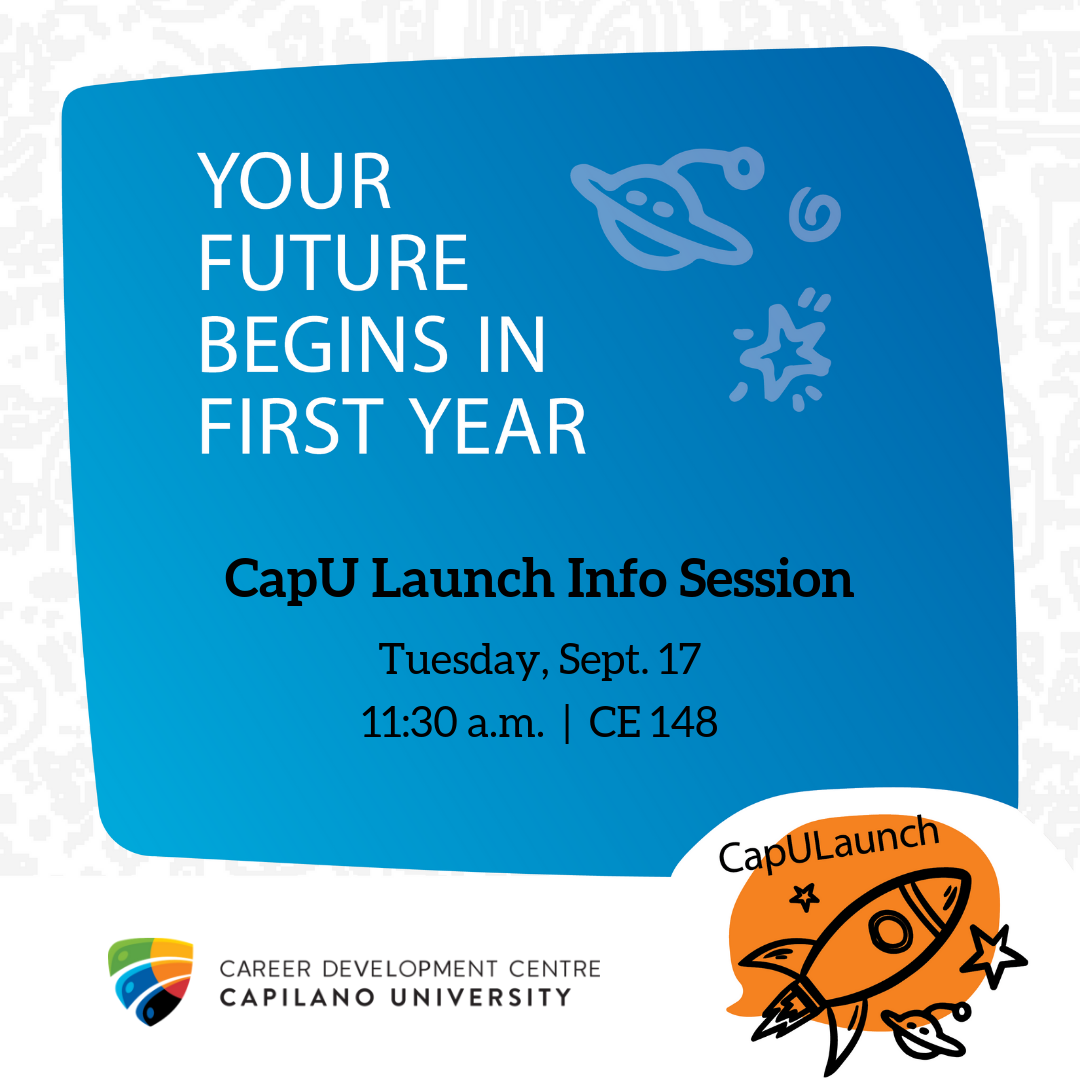 CapU Launch

Your future begins in first year. Start building the competencies you'll need for career success with the CapU Launch program.

More than 97% of employers we surveyed agree that it's important for students to develop their soft or transferable skills before graduation. In fact, it's an area that many employers find is lacking in new graduates.

Learn the skills that will make you stand out in a job competition with CapU Launch, a self-paced, co-curricular program that is designed to help you build the confidence, clarity and competencies to successfully launch your career upon graduation.

* Free pizza

Please note that the location of this session has been changed to CE 148.