CapU Undergraduate Business Plan Competition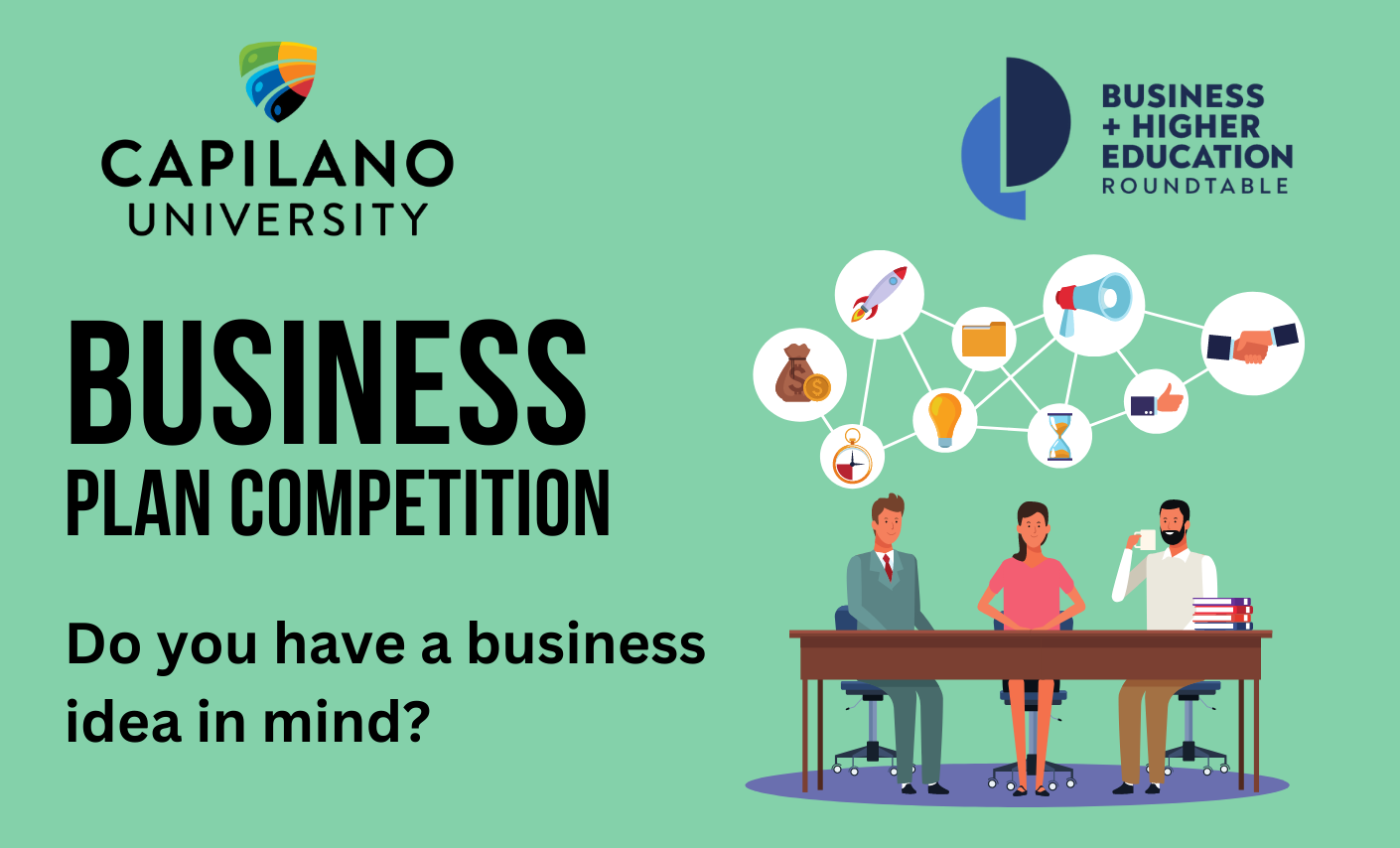 Unleash your entrepreneurial spirit at the Undergraduate Business Plan Competition!

Application deadline closed.

On April 22, 2023, individuals and teams of 2-5 students can pitch their 2-page business plan for a chance to win prize money, mentorship, and network with industry professionals. Submit your executive summary by March 12, 2023 for a shot at success. The competition consists of 3 rounds, starting with an online screening round, followed by in-person presentations.

Enjoy a free lunch, be inspired by a keynote speaker, and take the first step towards turning your business dream into a reality.

Announcing the key note speaker! Sam Thiara
"Everyone's life is an autobiography…make yours worth reading"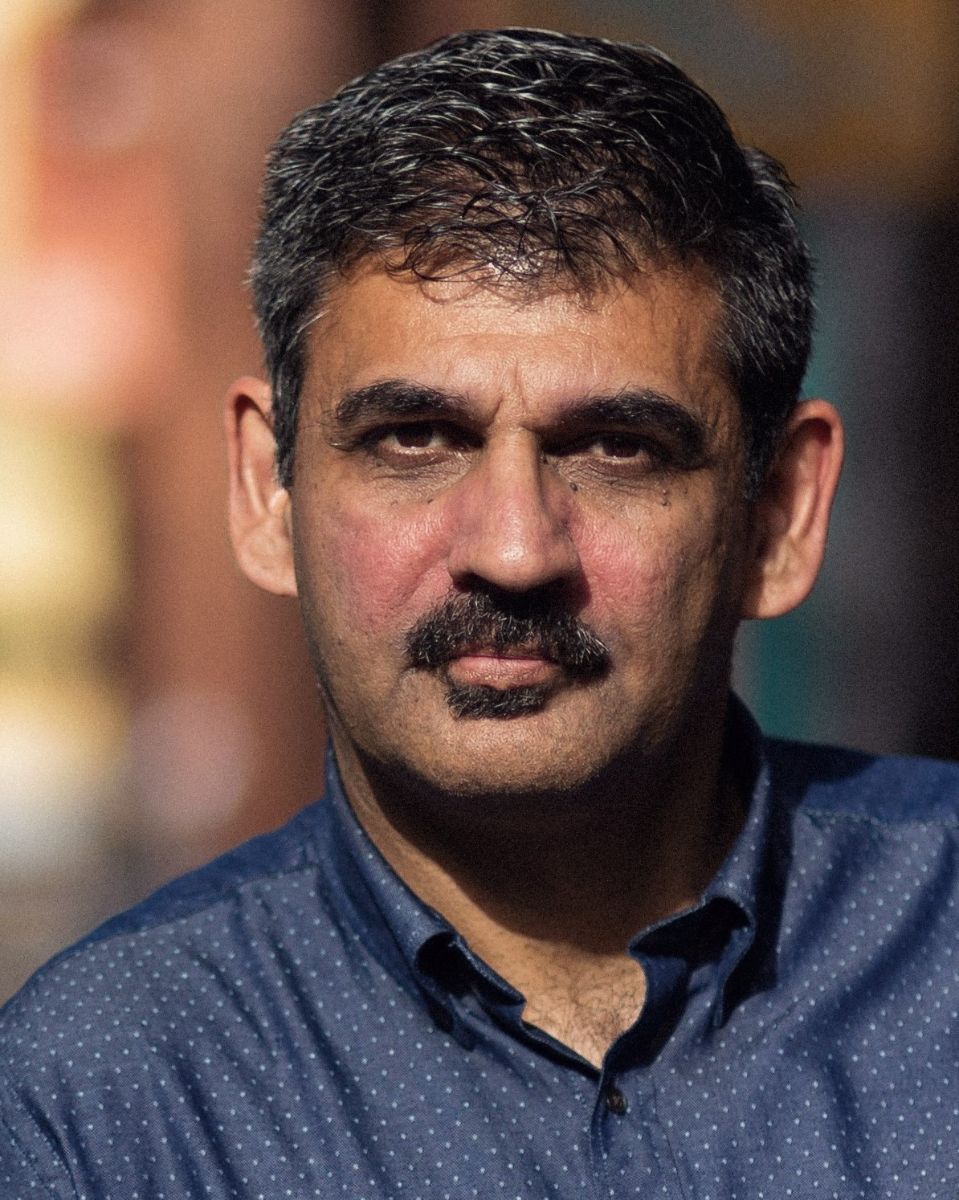 We are thrilled that Sam Thiara, entrepreneur, author and motivational coach will be joining us as keynote speaker over the lunch break.

About Sam:

Sam Thiara is a professional who has created a personal journey as a speaker, storyteller, writer, educator, mentor, coach, entrepreneur, problem solver and community activator. His goal is to engage individuals in their personal and professional development, work with teams and organizations on alignment and the 50+ non-profits that he has worked with over the years.

Presently, he teaches at the Beedie School of business, at Simon Fraser University and is also the Founder and Chief Motivating Officer at Ignite the Dream Coaching and Consulting, a platform that engages his audience to define their path. A key element is transformational practices where he has become an expert in career coaching with over 5,000 conversations to date and supporting teams and organizations. He has authored two books, one on storytelling and the other a travel memoir about his journey to India to find his ancestral roots with a faded photograph (which is now a screenplay). He has also spoken at two different TEDx conferences.
Full competition details

Round 1: Competitors submit a 2 page executive summary (plus exhibits) of your business plan by March 12, 2023 at 11:59 pm through the link below. Submissions must meet the requirements outlined in the Rules and Regulations document available here. These summaries will be anonymously reviewed by a panel of judges using this scorecard.

Semi-finals: The highest scoring individuals/teams in Round 1, move on to the semi-finals the morning of April 22, 2023 at the CapU Shipyards campus (Lonsdale Quay, North Vancouver). For this round, competitors will be randomly grouped to present a 10 minute presentation about their business plan and answer questions from the judging panel. The top scoring individual/team in each group moves on to the afternoons final round.

Final round: After a networking lunch with an inspiring key note speaker for all competitors, the top scoring individuals/teams from the semi-final round move on to the afternoon final round where they repeat their morning presentation to a new panel of judges. Prizes and mentoring opportunities to be awarded in the closing presentation of the day.

Prizes:
In addition to cash prizes, winning competitors will have the opportunity to be mentored by an experienced entrepreneur.

First place: $3000
Second place: $2000
Third place: $1000
Fourth place: $500

Submissions are now closed. Stay tuned for the announcement of competitors moving on to the semi-final rounds!





Confirmed semi-final and final round judges from Telus, Greenlane Renewables, good natured Products, PavCo, GFR Pharma, RoperGreyll, Pacific Flying Club, Hall Constructions, Total Impact Consulting, myMomentum, Clearly and other entrepreneurial ventures!
This event is being offered in collaboration with the CapU Ignition Hub.